Welcome to the Prescott Church Of Christ Website!
Welcome and thank you for visiting! We hope you can come and worship with us as we give praise and honor to the Father above and His Son. Our times and services are listed and we have Bible classes for all ages. Click here to learn more about the church of Christ.
Meeting Times
Sunday Morning Bible Study                   9:30 AM
Sunday Morning Worship Service          10:20 AM
Sunday Evening Worship Service            6:00 PM
Wednesday Evening Bible Study             7:00 PM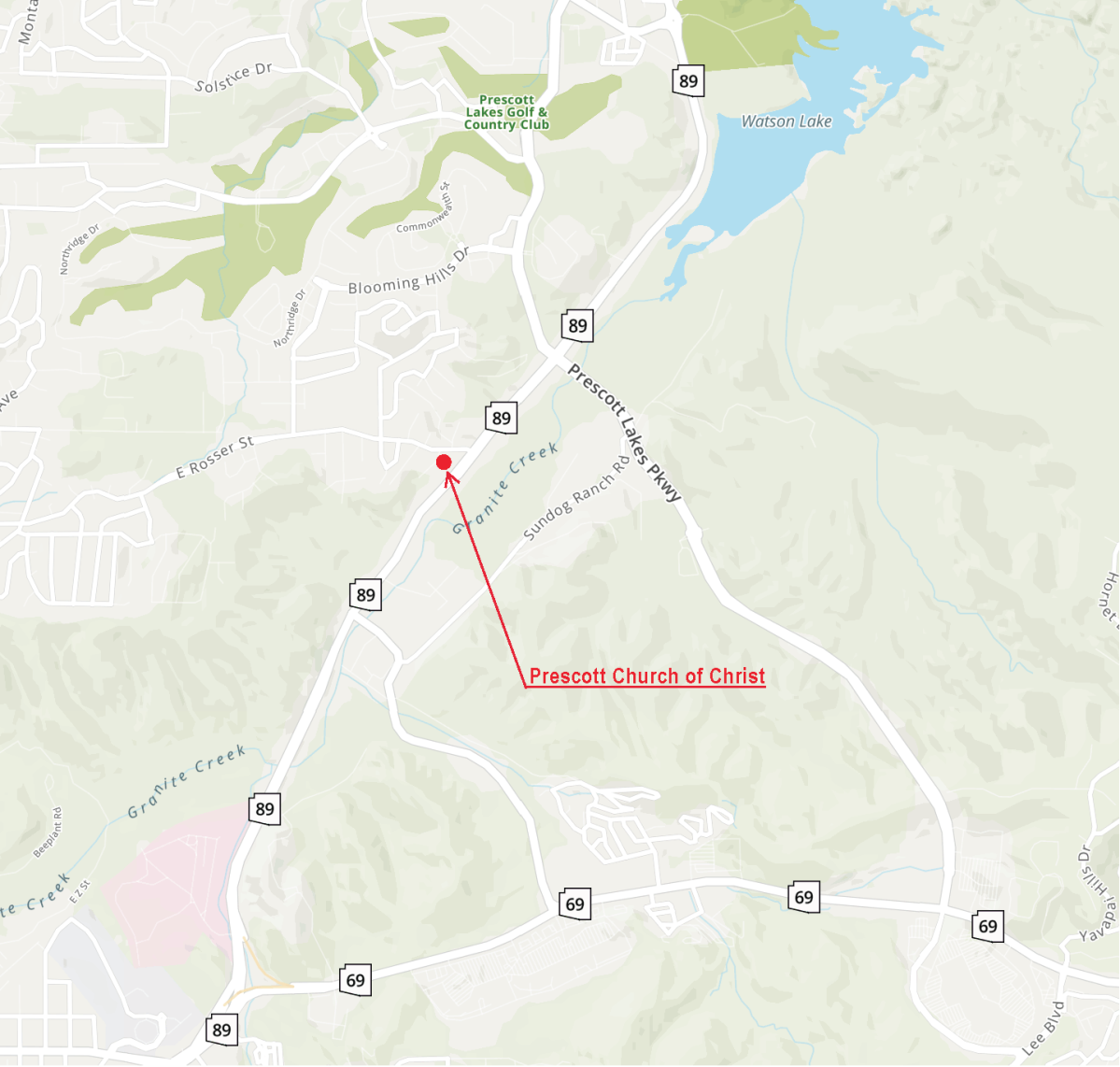 Find Us!
Prescott Church of Christ
1495 E. Rosser St. (Corner of Hwy 89)
Prescott, AZ 86301
From I-40 take Hwy 89 (exit 146) south to Rosser St.
From I-17 north take Hwy 69 (exit 262) to Prescott, then Hwy 89 north to Rosser St.
From I-17 south take Hwy 169 (exit 278)towards Prescott, then turn right on Hwy 69, then north on Hwy 89 to Rosser St.
Romans 12: 17-21 Repay no one evil for evil, but give thought to do what is honorable in the sight of all. If possible, so far as it depends on you, live peaceably with all. Beloved, never avenge yourselves, but leave it to the wrath of God, for it is written, "Vengeance is mine, I will repay, says the Lord." To the contrary, "if your enemy is hungry, feed him; if he is thirsty, give him something to drink; for by so doing you will heap burning coals on his head." Do not be overcome by evil, but overcome evil with good.